Custom Foot Orthotics
We have TWO different cost for custom made foot orthotics that are made from a plaster mold of your feet !!
FOOT ORTHOTICS ARE SOME TIMES COVERED BY YOUR INSURANCE, SO WE WILL ALWAYS CHECK FIRST.
THESE ARE THE ONLY INSURANCES WE CAN BILL ( click here for list )
____________________________________________________________________
Our accommodative type foot orthotic 
$400.00 a Pair
Out of pocket cost 
With Out Insurance  
- made with Co-poly type plastic.
- 3 Year breakage Warranty
- Made to any length ( 3/4 length ) ( Sulcus length ) or ( Full length ) 
- Any Top cover you choose
______________________________________________________________________
Our FUCTIONAL, our TCI, CARBON FIBER and SEMI-FLEX type Foot Orthotics
$400.00 a Pair
Out of pocket cost 
With Out Insurance 
- All receive a FREE REBUILD within the first 18 months form purchase ( $ 60.00 Value ). 
- All have a 10 year breakage Warranty Except for ( TCI )
TCI ( Total Contact Insert ) should last ( 5-7 years ) then may have to be replaced.
- Made to any length ( 3/4 length ) ( Sulcus length ) or ( Full length)
- Any Top cover you choose
15% OFF ON ALL FOOTWEAR
10/1/2022 till 6/1/2023 Get 15% off all Regular priced Footwear "some exceptions" can not be combined with any other promotion.
Any Regular Priced Footwear
Get 20% OFF any regular priced footwear with the purchase of a pair of Custom foot Orthotics, New Balance products are excluded.
Clean Shine & Waterproof Winter Special
Clean Shine & Waterproof  Your footwear Special.           ( reg ) $25.00 NOW  $20.00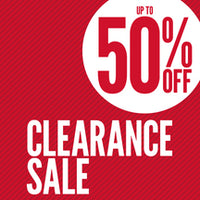 50% Clearance Rack/Table
Please visit our 50% OFF Rack/Table that we Constantly updating all year long.
Customers Love Our Friendly, Knowledgeable Service and Extensive Inventory
We hope you'll take some time to visit us at our store, Feet First has a NEW location 2041 Clinton Ave. south, and If it's your first visit, we're always happy to explain how our store works closely with our clients to provide truly personal service and recommendations.  Our family has been serving the needs of Rochester's feet since 1930, and we're looking forward to making new friends when we meet you.
Footwear Manufactures we carry
COVD-19 UPDATE
Feet First has been deemed an "essential business" by the Governor. We will be open for business for the Duration! Monday-Friday 9 - 5:30  Saturday 9 - 3:00  Sunday we are closed, Please call us if you need to set up an appointment, 585-442-4990 Thank You for your Patients.
Feet First Health Awareness
Feet First wants you to know we are open and here for you as we are a NY state essential businesses putting your needs first. 
Feet First continues to offer it's high quality service and cleanliness through our store. With the recent Corona Virus outbreak we are adding additional service to hopefully make our patrons minds as comfortable as their feet because we have always             " WE FIT FEET TO KEEP FEET FIT " 
These changes may have been spurred by necessity from recent happenings but many will become standard practice for Feet First. We want to continue to treat our patrons with the utmost safety and quality service this business was built on and let you know your health and well being is our top concern.
 - We do and will continue to sanitize our touch surfaces on a regular.
- We will offer curbside service upon request for necessary assistance.
- We can provide a private fitting room that is cleaned and sanitized after every patron.
- Upon request we will try to accommodate any other special requests or concerns as needed.
Feet First
Across the street from Brighton Tops Plaza
located at:
2041 Clinton Avenue south
Rochester, NY  14618
Mon - Fri, 9am - 5:30pm
Saturday & Sunday, CLOSED